WE ARE CURRENTLY HIRING!!!
Urban Customs is currently looking for experienced Tile Setters and Wood Floor Installers to become part of our award winning team!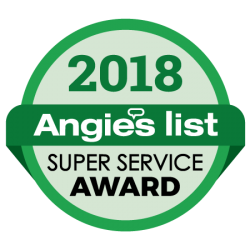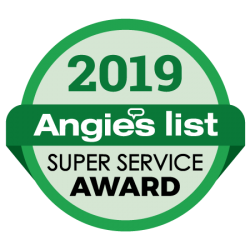 FLOORING INSTALLATION CONTRACTORS IN PHOENIX
If you are searching for "Flooring Contractors Near Me", "Flooring Contractors Phoenix", "Flooring Installation", "Flooring Company Phoenix", Urban Customs can help! Our flooring contractors service the entire Phoenix Valley Area, including: Phoenix, Gilbert, Glendale, Peoria or anywhere else in the Valley of the Sun. Give us a call today at 1.800.401.3690 for a flooring estimate.
Popular search queries used to find our flooring installation services include: Flooring contractors near me, flooring contractors phoenix az, flooring installation contractors, flooring companies near me, wood flooring contractors, stone flooring contractors, tile flooring contractors and flooring installation company.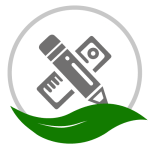 DESIGN
We're passionate, and love to transform ideas into beautiful spaces.
INSTALLATION
Our team has the skills and experience to complete your project.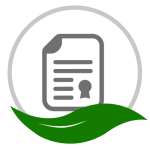 WARRANTY
All of our installs come with a transferable lifetime guarantee.
Urban Customs is a professional flooring contractor offering all types of flooring installation, including: Stone flooring, Hardwood flooring, Bamboo flooring, Wood floor refinishing and more. Having a new floor not only improves the look and feel of your home, but also helps increase the value.
We can install natural stone or tile flooring for residential and commercial properties in the Phoenix valley. We provide a wide assortment of natural stone including: soap stone, slate, travertine, marble, granite and more.
Our hardwood flooring contractors have years of experience in installing hardwood flooring systems. Hardwood is a great flooring option for Phoenix due to its esthetic properties, durability, sustainability and warmth.
We offer the strongest bamboo flooring in the world. All of our bamboo flooring installations come with a 50-year lifetime warranty. Urban Customs is a proffered flooring installer of Cali Bamboo flooring in Phoenix, Arizona.
WHY CHOOSE OUR FLOORING CONTRACTORS
At Urban Customs, we've become one of the go-to flooring companies in Phoenix, Arizona. We offer a wide variety of flooring types, such as wood and bamboo flooring. In addition to flooring we can create your stunning new kitchen and bathroom. From cabinets to granite to tile mosaics.
Having a new floor installed not only improves the look and feel of your home, but also helps increase the value. To schedule your next design project or learn more about flooring installation in Phoenix, AZ contact us at 1.800.401.3690 to speak with a member of our team.
OVER 21 YEARS EXPERIENCE
We are a family tradition driven by a true passion for home improvement!
TOP GRADE MATERIALS
We'll help turn your ideas into beautiful additions to your home!
EXCEPTIONAL QUALITY
We take pride in making homeowners love their homes even more!

Urban Customs is a hardwood floor restoration & refinishing contractor offering flooring restoration services to fix deep scratches, water damage, termite damage, worn areas, gaps and cracks, refinish wood flooring and more.
HARDWOOD FLOOR REPAIR
If you hardwood flooring is in bad shape, we provide hardwood flooring repair to help fix water damage, crayon marks, paint spills and more.
HARDWOOD FLOOR REFINISHING
Our hardwood floor refinishing services include: Hardwood floor buffing, screening, sanding, resurfacing, refinishing and re-coating.
ANDY D. – LITCHFIELD PARK, ARIZONA
"We had Urban customs install hardwood in our home and they are a great pleasure to work with. Heath and Rachel are honest and will help you with any questions to ensure you understand the process and get the best value for your money. Quality is the key on any job and that is what we received. Others will bid a job and tack on extra charges for things like baseboard removal, carpet removal, furniture moving... That was not the case with Urban Customs. There was a small area for touch up after completion and Heath came right away to repair and no questions of any kind. I highly recommend Urban Customs and the only way we could have been happier was if it were free. One thing to keep in mind when dealing with Urban Customs, the carpet and pad materials are taken to a recycle center rather than a landfill. That really meant a lot to me."
TOM W. – TEMPE, ARIZONA
"Urban Customs has been a great company to work with on my home flooring project. The price was right in line with the competitors but I was impressed with their knowledge and no-pressure sales. Also impressive was that the estimate price was the final price, a crack in the slab was found and repaired/ground down for no additional charge. When I specifically asked the competitors about that situation they said it would cost extra. The floors and baseboards turned out wonderful and the support has been outstanding for the inevitable small things we found down the road. The work was all done quickly and on time by installers that knew what they were doing. I would recommend Urban Customs for your flooring project."
BARBI H. – PEORIA, ARIZONA
"We LOVE our new hardwood floor (made out of bamboo, no less)! It makes me smile every time I walk into the rooms. They did a fantastic job!"
SUSAN P. – TEMPE, ARIZONA
"We highly recommend Urban Customs for flooring and good quality craftsmanship. Do not look any further, because you will find no one better!"
JAN S. – PHOENIX, ARIZONA
"I was very happy with our experience. The crew was great, the follow up was awesome and the product was better than I could ask for. Everyone that has seen my floors are saying the LOVE them."
C.W. – PHOENIX, ARIZONA
"Heath is really nice, helpful, honest, and knows what he is doing. I was also amazed at how fast he is! He put a backsplash in my kitchen and a new shower in my master bathroom. He did a great job and I would recommend him."
MARY Y. – SUN CITY, ARIZONA
"I hired Urban Customs to install my new flooring and baseboards. I couldn't be more thrilled with the end result! The flooring is absolutely beautiful and the craftsmanship impeccable! These are great people to work with and offer competitive pricing. Highly recommended!"