HARDWOOD FLOOR REPAIR, RESTORATION & REFINISHING

If you are searching for "wood floor repair", "wood flooring repair", "wood floor repair near me", "hardwood floor repair", "hardwood floor restoration", "wood floor refinishing" or "hardwood floor refinishing" contractors in Phoenix, Glendale, Peoria, Surprise or anywhere else, Urban Customs can help! Urban Customs is a professional hardwood floor refinishing and restoration company offering services to fix water damage, deep scratches, worn areas, gaps and cracks, termite damage, refinish wood flooring and more.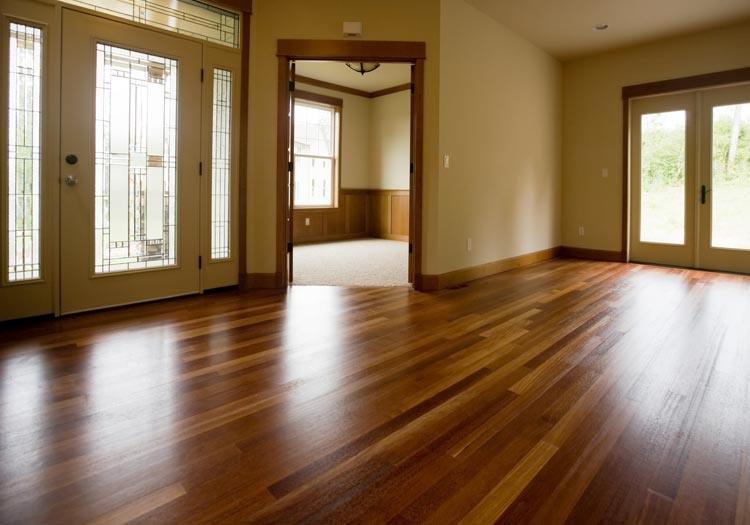 We provide hardwood floor repair services for damaged hardwood floors. Common problems with hardwood flooring includes repairing:
Water damage
Crayon marks
Paint spills
Scratches, dings and dents
Termite damage
Pet stains
Rotten floor planks
and more
Cork Floor Repair
Cork flooring is awesome because it is usually resistant to scratches and dents. However, every once and a while we find that these types of flooring systems have problems just like any other type of flooring. If your cork flooring is in bad shape of just needs a couple of tiles or planks replaced we can help!
Engineered Hardwood Floor Repair
Engineered hardwood flooring may get scratches from time to time. We can repair engineered hardwood flooring by filling in scratches or cracks. This will leave your engineered hardwood looking brand new like the day it was installed.
Hardwood Floor Restoration, Sanding & Refinishing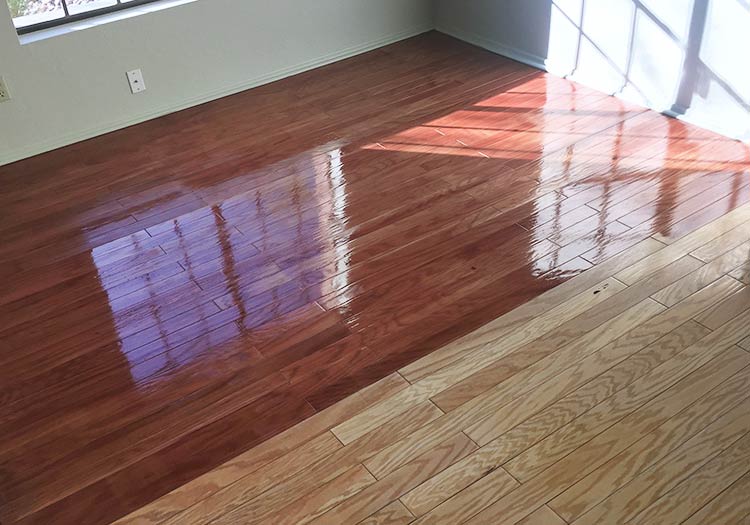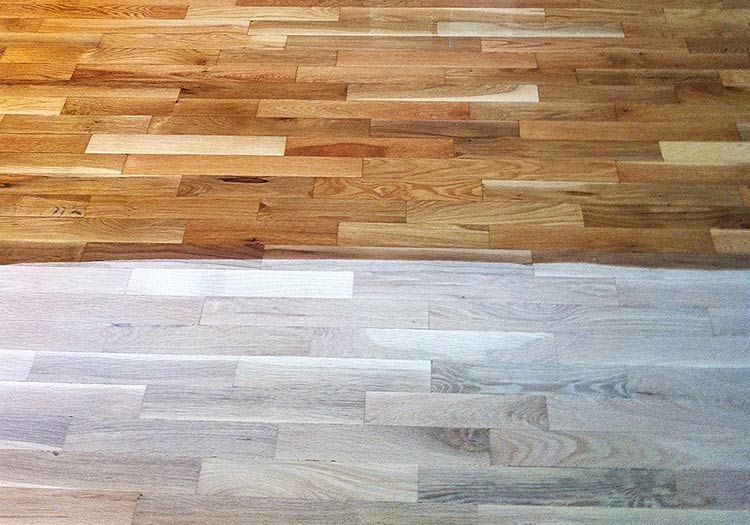 FIX TERMITE DAMAGE • FIX WATER DAMAGE • FIX WORN AREAS, DENTS • FIX DEEP SCRATCHES • FIX GAPS & CRACKS
Depending on the condition of your hardwood flooring, you may need only 1 to several services to get your hardwood flooring looking its best.
Buffing & Screening
Buffing and screening may be all that's needed if your coating is still in good condition. We can restore the topcoat by buffing the top coat, also known as screening.
Sanding & Refinishing
Sanding and refinishing is a great way to restore damaged or old flooring. You also have the option to change the color of your hardwood stain.
Buff & Recoating
Not every wood floor needs to be sanded down in order to refinish it. Floors that only have surface scratches to the finish might only need buffing and recoating. This will get your floor shining again like the day it was installed.
Hardwood Floor Recoating
At Urban Customs we offer several ways to refinish your existing flooring. Did you know that you don't have to deal with the mess and hassle of wood floor sanding down to the raw wood? After a light dustless abrasion process we can apply a color tincture on site to find the exact look you are going for. Once this is applied we add a protective final coat that seals the color in and ensures your floors look beautiful for years to come.
Hardwood Flooring Replacement & Installation
We offer hardwood flooring replacement if your hardwood flooring is beyond repair, in really bad condition or you just want a different type of flooring. Our hardwood flooring installers have years of experience in replacing and installing hardwood flooring.
HOW MUCH DOES WOOD FLOOR REPAIR COST?
According to HomeAdvisor, wood floor repair can cost anywhere from $185-$491.
HOW MUCH DOES HARDWOOD FLOOR WATER DAMAGE REPAIR COST?
According to homeflooringpros.com, it can cost anywhere from $7.50-$16.00 to repair, replace or restore water damaged hardwood flooring.
HOW MUCH DOES HARDWOOD FLOOR REFINISHING COST IN PHOENIX?
On average, hardwood refinishing costs about 3,578.00. Hardwood floor refinishing costs ranged from $3,423.00 to $3,733.00 in the US for 2019 according to Manta. The reason for this cost is due to a 4 step process starting with buffing the floor, removing the coating and sanding down the wood, then applying a stain to the hardwood flooring, and finally sealing the floor itself. Read more about hardwood floor refinishing costs.
HARDWOOD FLOOR RESURFACING VS REFINISHING?
Learn the difference between hardwood floor resurfacing vs refinishing and which one you actually need:
HARDWOOD FLOOR RESURFACING
Resurfacing hardwood floors requires removing floorboards, grinding uneven boards and reinforcing planks. Resurfacing is more expensive than refinishing because it requires more specialized tools and equipment. You will need resurfacing if your floorboards are badly damaged or are uneven in a lot of places.
HARDWOOD FLOOR REFINISHING
Refinishing hardwood floors requires only sanding and recoating the existing wood. It costs less than resurfacing because you only need a few tools and less material to refinish the floor properly. You will only need refinishing if your floorboards are still in good shape and the floor is mostly even.
Our Phoenix, Arizona Service Area Includes
We offer hardwood flooring repair, restoration and refinishing in the following areas of Phoenix, Arizona in Phoenix, Glendale, Peoria, Surprise, Sun City, Scottsdale and more!
Hardwood Floor Refinishing Quotes
If you are interested in receiving a hardwood flooring refinishing quote in the Phoenix area, give Urban Customs a call today at 480-747-2516.
LET URBAN CUSTOMS TAKE CARE OF ALL YOUR FLOORING NEEDS!