WOOD FLOOR SANDING ARIZONA
The Importance Of Wood Floor Sanding
You probably know that your wood floors should be sanded and refinished to preserve a new looking appearance, but is wood floor sanding necessary? Do I really need wood floor sanding or can I spare the expense?
At Urban Customs, we know that sanding your hardwood floors is critical to maintaining a scratch-free, beautiful flooring. Also, sanding and refinishing helps bring the color back to the wood and gives you the opportunity to repair those scratches, dings or uneven surfaces.
Benefits of Wood Floor Sanding
There are many benefits of wood floor sanding. Wood flooring adds luxury to any roof it is installed in, adding depth and making the whole room feel newer. Although, even the toughest wood flooring needs a little attention as it ages. Sanding is a needed component in proper wood flooring maintenance.
It's a very natural process for your hardwood floors to lose color or receive scratches due to wear and tear. That's what floor sanding is made more! Floor sanding can get rid of nasty floor scratches and brighten up the room, making your old flooring look new and beautiful as the day it was installed. The end result is beautiful looking floors that will be more resistant to damage and balanced evenly for added dust resistance.
Wood Floor Sanding Benefits:
Sanding can repair minor scratches or worn out wood and can also be used to secure loose nails or wood planks.
If your wood flooring lost its original color or stain as is aged, you can get your floors re-stained after the sanding process to restore that beautiful color.
If you wood flooring is starting to look dull, our floor polishing services can also be completed to restore that new shine back to your wood.
Also, hardwood floor sealing is great for protecting your flooring from future damage. We can apply a wood flooring sealant that will make your floors withstand many years of use before it ages again.
Before & After Sanding & Refinishing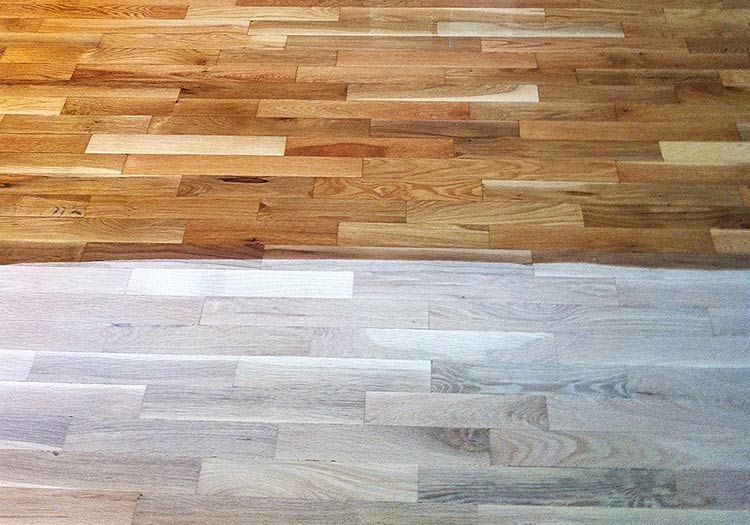 Wood Floor Sanding Before & After Arizona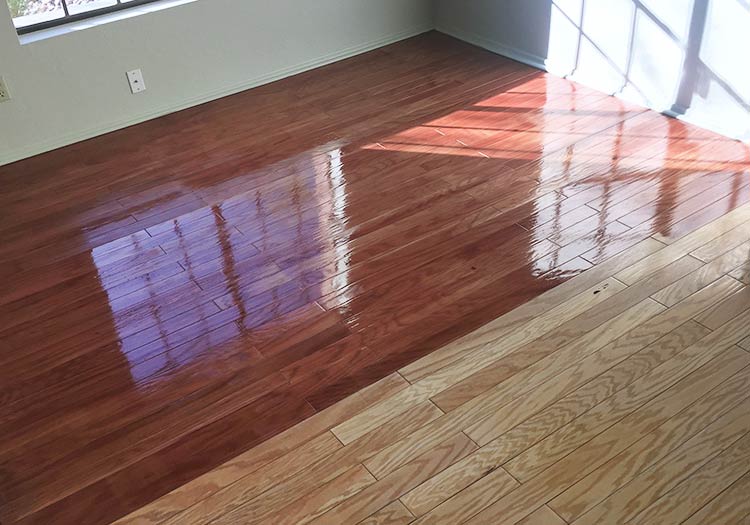 Wood Floor Refinishing Before & After Photo Arizona
Related Wood Flooring Services
To receive your free wood sanding estimate in Arizona (Phoenix, Glendale, Peoria, Sun City or Surprise, Arizona)
give us a call today at 1.800.401.3690 or fill out contact form to request more details.
LET URBAN CUSTOMS TAKE CARE OF ALL YOUR FLOORING NEEDS!