HARDWOOD FLOOR REFINISHING IN PHOENIX

If you are searching for "hardwood floor refinishing company", "hardwood floor refinishing near me" or "floor refinishing service near me" in Phoenix, Glendale, Peoria, Surprise or anywhere else, Urban Customs can help! Urban Customs is a professional hardwood floor restoration and refinishing company offering services to fix water damage, deep scratches, worn areas, gaps and cracks, termite damage, refinish wood flooring and more.
Should I Refinish My Hardwood Floors or Replace Them?
Hardwood floors look great and can last a very long time if they are cared for properly. There are times when a hardwood floor does need to be replaced like when the floor is too thin or water damage has warped the wood beyond repair.
If your hardwood floor is able to be refinished instead of being replaced you will save not only a considerable amount of money but also times as well. Since scuffs, scratches, and other dings closer to the surface are sealed in a polyurethane coating it is a simple process of sanding the coating and refinishing it there is a significant amount of time saved.
How much does hardwood floor refinishing cost in Phoenix?
On average, hardwood refinishing costs about 3,578.00. Hardwood floor refinishing costs ranged from $3,423.00 to $3,733.00 in the US for 2019 according to Manta.
The reason for this cost is due to a 4 step process starting with buffing the floor, removing the coating and sanding down the wood, then applying a stain to the hardwood flooring, and finally sealing the floor itself. Read more about hardwood floor refinishing costs.
Wood Floor Refinishing Without Sanding
Hardwood floor refinishing can be performed without sanding if you are staining dark wood to a lighter finish. Saving you both time and money!
This makes your old hardwood floors look and feel like new again without the lengthy process of removing old tired floors and replacing them with new materials.
This is a great option to a to the resale value of your home especially if you are in a hurry to show your home to potential buyers.
Wood Floor Refinishing Cost Factors
Materials
To complete a refinishing project you will need simple tools like edgers, nails, sandpaper, and hammers. If you decide to go with a contract they may include the cost of materials in the invoice.
Coating
While polyurethane is the most common finish applied but there are options for water or oil-based sealants or acid-cured. A water-based sealant will finish faster, provide a clear seal for the floor, and cost  38% more than a polyurethane per gallon. Oil-based polyurethane finishes take roughly 24 hours to dry and mistakes can easily be fixed since it can be applied when still wet.
Labor
If you do this as a DIY project there are no labor costs to be worried about. This is a case of you get what you pay for and we would suggest using professionals especially if you are looking to sell your home in the next 3 years.
Cleaning and Buffing Hardwood Floors
Hardwood floor cleaning and buffing is an inexpensive way to bring back the life of your old hardwood floors. We will happily remove any heavy residue from the gum, polish, wax, and oils that have built up on your floor over the years. This process is usually finished in less than 24 hours also making this more time saving than other floor restoration options!
Buffing & Recoating Hardwood Floors
If your hardwood floors require a more intense restoration without replacing the floors, consider buffing and recoating hardwood floors. This is a great option to remove scratches or other damage from high-traffic and worn out areas in your home or business. You determine the type of coating you would like used as well as what finish took looks best ranging from high gloss or to less glossy matte finishes.
It doesn't matter if your floors need repair or refinishing because of peeling, water-damage, or color change Urban Customs can help!
Our Phoenix, Arizona Service Area Includes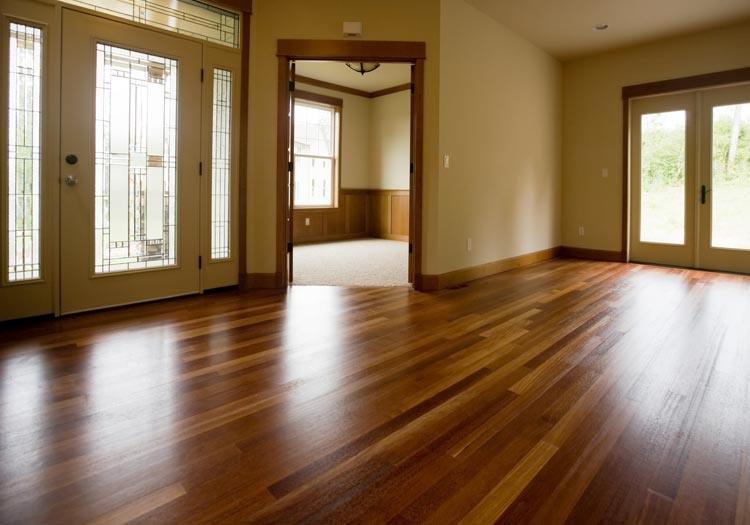 We offer hardwood flooring repair, restoration and refinishing in the following areas of Phoenix, Arizona:
Phoenix
Glendale
Peoria
Surprise
Sun City
Scottsdale
and more
Never Hire Cheap Wood Floor Refinishing Companies Ever Again!
A poorly maintained floor can have long lasting issues, starting from the improper final coat to warped or peeling finishes. These issues can arise from not using the correct seal for the floor or having inexperienced contractors performing low quality work. A once beautiful hardwood floor that was maintained improperly can lead to a floor that is beyond repair, leaving the only restoration option to be a full-blown replacement. With over 20 years of flooring experience in the Phoenix Valley let Urban Customs save you time and money by doing the job properly the first time!
Urban Customs Offers Floor Refinishing In Phoenix
If you are interested in receiving a free hardwood flooring refinishing quote in the Phoenix area, give Urban Customs a call today at 1.800.401.3690.
LET URBAN CUSTOMS TAKE CARE OF ALL YOUR FLOORING NEEDS!