DEDICATED FLOORING CONTRACTORS IN PHOENIX, AZ
Our family has over 20 years of experience in the flooring industry. Our place in the Phoenix, Arizona community has ensured that we can continue to provide the excellent work and service that we are known for. This family tradition is driven by a true passion for home improvement. Urban Customs sees every job as another opportunity to make a homeowner love their home even more.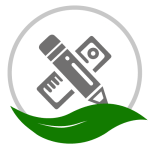 DESIGN
We're passionate, and love to transform ideas into beautiful spaces.
INSTALLATION
Our team has the skills and experience to complete your project.
With our top quality materials and great pricing Urban Customs takes your idea and turns it into a beautiful addition to your home. We work hard to make sure that you get the quality products that complete your home, no matter what material you prefer. Some of the different products that we offer and install include the following:
WOOD FLOORING
STONE FLOORING
TILE FLOORING
BAMBOO FLOORING
ENGINEERED FLOORING
Design
In the consultation process our team's idea of design and craftsmanship translates into warm, elegant, true to life floors and built-ins ranging from subtle tone to expressive and modern woods. Spacious floors that light up your environment. Kitchens and baths that are as beautiful as they are functional.
Installations
Our team of professionals has the skills, expertise, and training to create the perfect room to match your lifestyle. From concept to completion…from building codes to design trends…you'll get a room that's beautiful, safe, and functional. Our staff is courteous, conscientious, and as clean as possible in the messy industry that is remodeling.
Warranty
Our workmanship and installations are lifetime guaranteed. Each product that we install comes with a manufacturer's warranty. We do our best to help you understand those warranties and how to take care of your floor or cabinetry. The end goal is always a product that stands the test of time. If anything ever does go wrong, we will be there to solve any issues.
LET URBAN CUSTOMS TAKE CARE OF ALL YOUR FLOORING NEEDS!