KITCHEN REMODELING IN PHOENIX, AZ
If you are searching for "Kitchen Remodeling Near Me", "Kitchen Remodeling Companies", "Kitchen Remodeling Contractors Near Me", or "Kitchen Remodeling Phoenix Arizona", Urban Customs can help! Our kitchen remodeling contractors service the entire Phoenix Valley Area, including Phoenix, Gilbert, Glendale, Peoria or anywhere else in the Valley of the Sun. Give us a call today at 480-747-2516 for a kitchen remodeling estimate.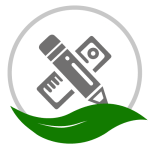 The kitchen design team at Urban Customs will begin each remodeling process by letting the homeowner discuss needs, wants, and budgets. Our team will provide the guidance you need to resolve any functionality issues that may exist in your kitchen and how we can make the area more aesthetically pleasing. Let us make your dream kitchen design a reality!
Our team will take care of removing your old cabinetry and replace it with new cabinets designed to meet your needs. Homeowners can expect a team of highly trained experts who will get the job done in a friendly and professional manner. We focus on reducing downtime in your kitchen so the remodel advances effectively and efficiently. All usable items removed are donated to a resale charity!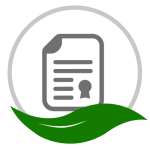 We're here to help guide you through the entire decision-making process of your upcoming remodeling project. This will include space and design planning, cabinet installation, color selection, appliance upgrades, lighting selection, and more! Figure out exactly how you want your kitchen to look and our team will get started. Contact us to learn more!
KITCHEN REMODELING PROCESS
Our simple step-by-step kitchen remodeling process is outlined below.
STEP 1. CONSULTATION
Our team will start the process with a quick phone call to determine your remodeling needs and budget expectations.
STEP 2. PLANNING AND DESIGN
Whether you need a straightforward order of a handful of cabinets or a complete design consultation, we will work in making sure your kitchen will be beautiful and functional.
STEP 3. FINALIZE THE DETAILS
There are a lot of parts, options, and elements in a kitchen to consider. We'll make sure that all your details will work together in your new space.
STEP 4. REMODELING
As soon as all of the elements of your new kitchen are present and correct the remodel can begin. We never want to be waylaid by a missing or incorrect item and this helps us ensure timely turnovers. We'll keep you informed of progress along the way and work with you to keep you as comfortable as possible.
With Attention To Every Detail!
VIEW OUR KITCHEN REMODELING PROJECTS HERE!
LET URBAN CUSTOMS TAKE CARE OF ALL YOUR REMODELING NEEDS!