STONE TILE FLOORING CONTRACTORS, INSTALLATION RESTORATION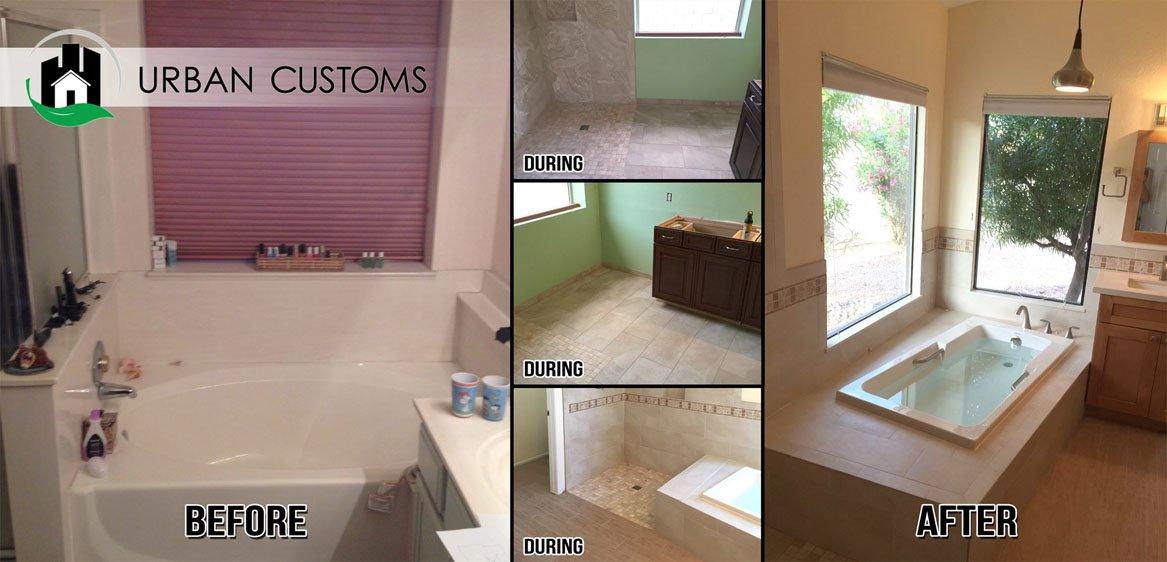 If you are searching for stone flooring contractors or tile flooring contractors to help with natural stone tile flooring installation, repair, restoration or refinishing in Phoenix, Urban Customs can help! Urban Customs is a stone flooring contractor offering repair, refinishing, replacement and installation of stone tile flooring in Phoenix, Glendale, Peoria, Gilbert, Surprise and more in Arizona. Give us a call today at 480-747-2516.
Common search phrases used to find out stone tile flooring services include: stone flooring contractors, stone refinishing contractors, tile flooring contractors, tile flooring phoenix, tile installation near me, professional tile installation, marble flooring contractors, bathroom stone flooring, tile flooring, tile contractors, tile installers, shower tile installers, tile installation phoenix, stone flooring installation, stone floor refinishing.
NATURAL STONE TILE FLOORING CONTRACTORS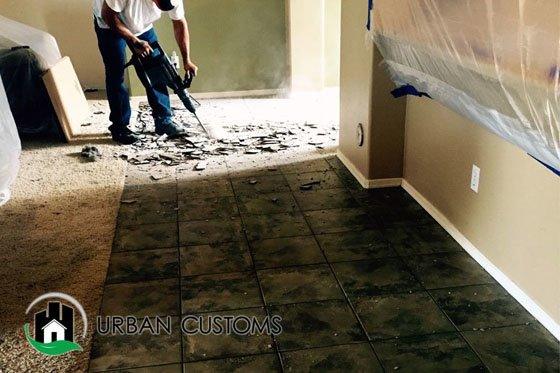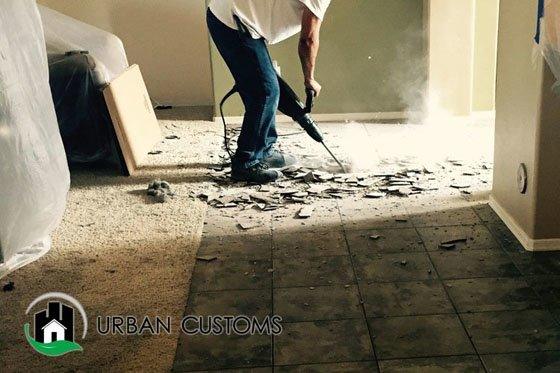 Whether you are installing tile in your residence or for a commercial project, Urban Customs has a wide assortment of colors and choices including Granite, Marble, Travertine, Slate, Limestone, Onyx, Quartzite, and Sandstone. Please ask us about dustless tile removal options.
Popular flooring tile sizes include 12×12, 12×24, 16×16, 16×24, 18×18, 8×16, & 8×8, and are available in unique shapes and patterns.
Our natural stone tile flooring contractors can help with:
Stone tile flooring installation
Stone tile flooring repair
Stone tile flooring restoration
Stone tile polishing
Stone tile sealing
STONE TILE FLOORING INSTALLATION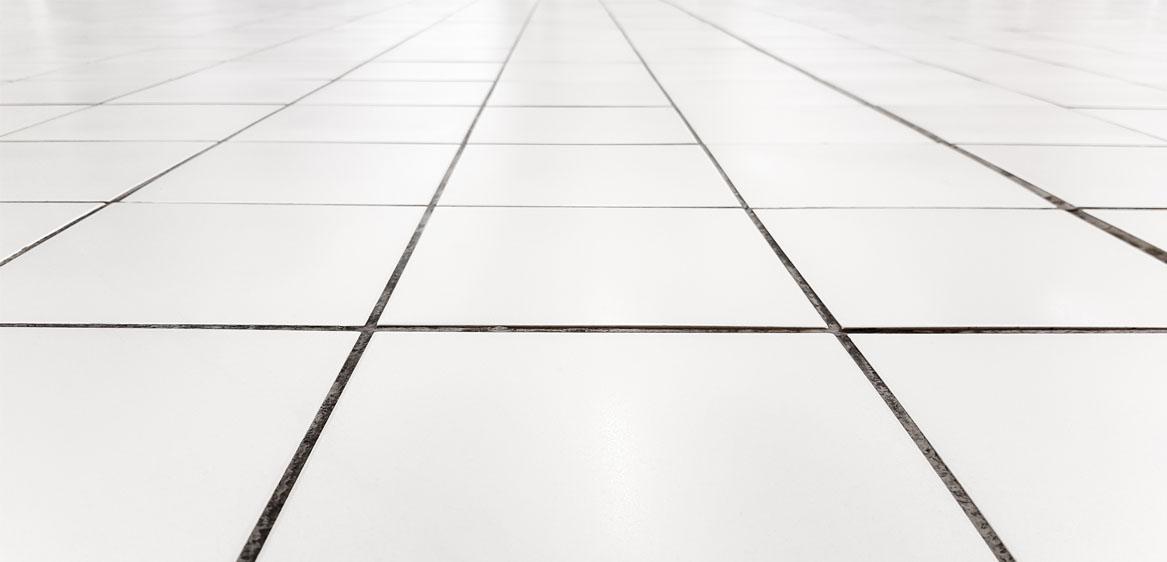 Installation of stone and tile flooring is very labor intensive and takes much experience to lay tile straight. Hiring a professional such as Urban Customs to install your stone flooring ensures your stone project is done correctly. Allow Urban Customs to provide stone installation that stays beautiful as long as it lasts. We can install any type of tile flooring you like including: Granite, Marble, Limestone, Saltillo, Travertine, Slate, Soapstone or Sandstone.
Our stone tile flooring installation services include: Shower Flooring installation, Kitchen Tile Flooring installation, Master Bathroom Tile Flooring, Guest Bathroom Flooring, Patio Stone Flooring, Living Room Flooring and more. Give us a call today for a stone flooring installation quote.
Wood Look Tile Flooring
Porcelain wood look tile flooring is a great alternative to real porcelain tile. Wood look tile has a better value than tile or hardwood flooring. Wood look tile is the most durable flooring material you can buy. It's also easier to maintain and costs less to install. Wood look tile is very versatile as it can be installed in the basement, mudroom, kitchen, bathroom and other areas of the home. There is also a large variety of choices, colors, patters and more. It's also very allergy and pet friendly as it doesn't harbor dander or dirt like carpet.
Ceramic Tile Flooring
Ceramic tile's durable is rated between 1 to 5 on the PEI scale. If you are thinking about installation ceramic tile flooring, it's wise to choose a tile that has a rating of 3 or more. Any rating less than that will not stand up to heavy foot traffic and will not be suitable for flooring. We offer the best ceramic tile flooring installation costs because we work directly with tile manufacturers and wholesalers who offer discount pricing for ceramic tile flooring installers.
Porcelain Tile Flooring
Porcelain tile flooring is a type of tile flooring where sand has been added to the clay mixture of the tile and is created with pressure and heat to produce a harder, less porous and denser tile that ceramic. Porcelain tile flooring works great to be installed in high-traffic areas like bathrooms and kitchens. It is also durable enough to be used outdoors in any climate, even sunny Phoenix, Arizona.
Granite Tile Flooring
Granite tile flooring is a very attractive tile that is available in many patterns, colors and designs. Its also very durable and also scratch and stain resistant. Granite tile flooring will last a long time and only needs tile floor sealing after many years to keeps its appearance looking great. Granite tile will also increase your home's value and works great to be installed anywhere in your home including bathrooms, kitchen, living rooms and more. It can even be installed outdoors and will never fade under the hot Phoenix, Arizona sun.
Travertine Tile Flooring
Travertine tile flooring costs less to install than marble or granite tile flooring. Travertine have many different tone and color choices available. They are very durable and can actual add value to your home by installing them. Also, when it comes time for tile flooring replacement, installation is a piece of cake. And best of all, Travertine tiles are very environmentally friendly.
Marble Tile Flooring
Real marble tile flooring is magnificent to look at. The great thing about marble flooring is that you will never find 2 marble tiles that look the exact same. Marble flooring can be used anywhere in your home including dining rooms and living rooms. Marble also has heath benefits as it is able to keep away germs and particles if cleaned properly. Marble flooring costs more to install but comes with more benefits.
Slate Tile Flooring
Slate is one of the strongest types of tile flooring there is. Its extra durable and also is resistant to chips, cracks, scratches and breaks. Slate tile will last for decades and only needs to be resealed every so often to maintenance its look and durability. There are many color options available. It will cost a little more to install but has many advantages over other types of tile flooring.
Limestone Tile Flooring
Limestone tile has many beautiful textures as they are naturally developed over time as minerals settle on top of the rock. Limestone tile flooring installation is recommended for outdoor installations but can be used in the kitchen as well. Limestone won't last as long as marble or granite but also are cheaper to install. The great thing about limestone tiles is that they can be replaced quickly and easily unlike other tile flooring types.
Engineered Tile Flooring
Engineered stone tile flooring is a new trend in the flooring industry that allows you to get the looks of real stone tile flooring for a fraction of the price. Engineered tile flooring can be made to look like any type of stone flooring including travertine, marble, slate, etc.
STONE TILE FLOORING APPLICATIONS
Master Bathroom Stone Tile Flooring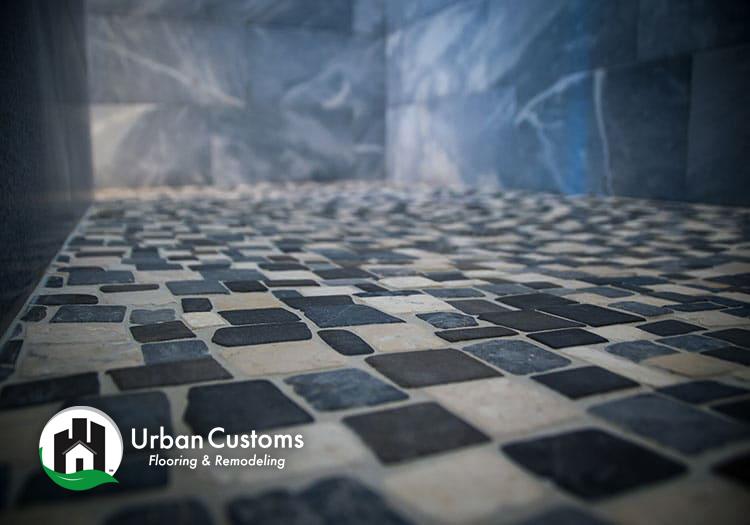 Guest Bathroom Stone Tile Flooring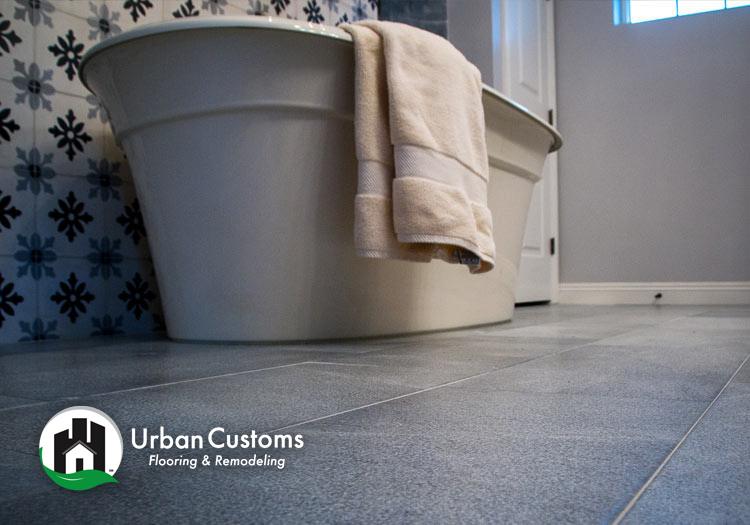 Shower Stone Tile Flooring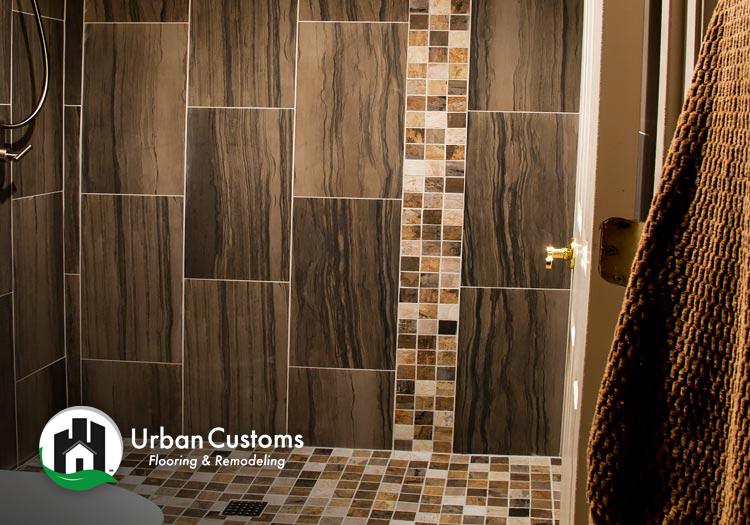 Living Room Stone Tile Flooring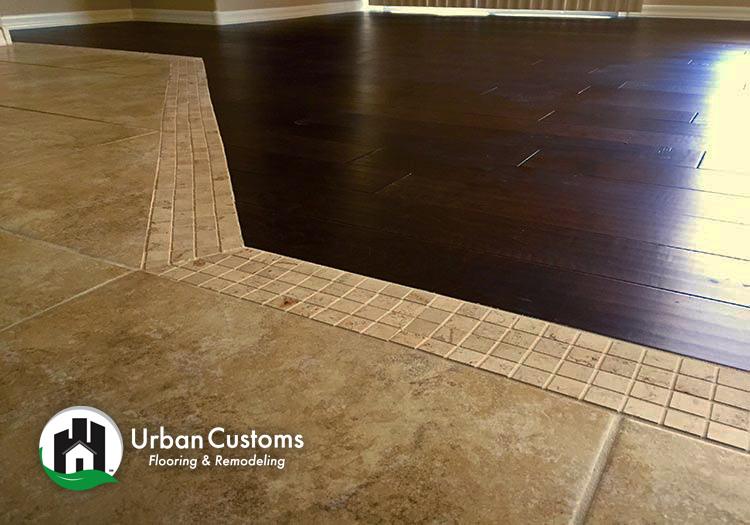 Outdoor Stone Tile Flooring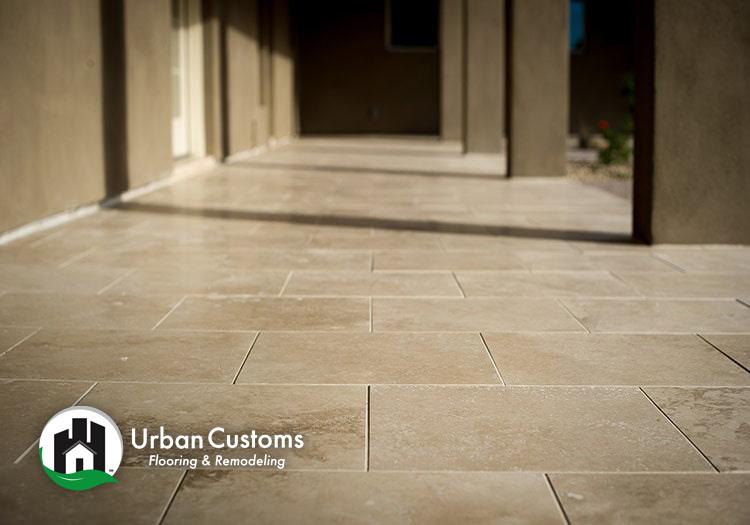 Kitchen Stone Tile Flooring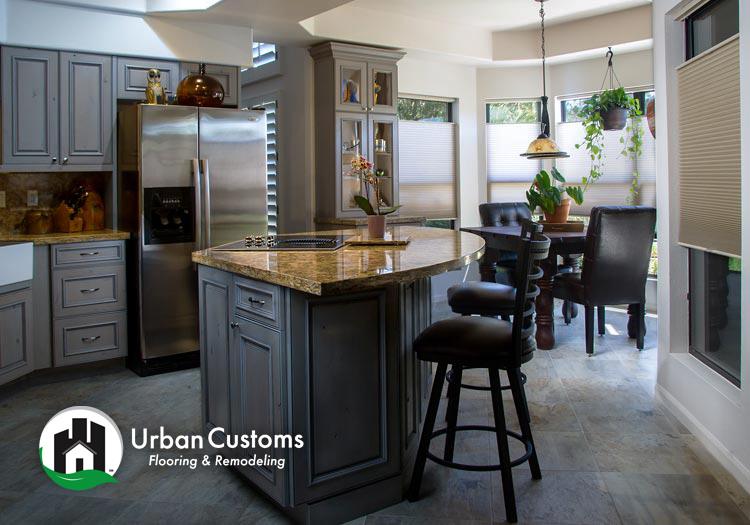 BEFORE & AFTER STONE FLOORING INSTALLATION

STONE FLOOR RESTORATION, REFINISHING & REPAIR
Homeowners and business owners alike choose Urban Customs to repair, restore refinish their stone tile, concrete, tile, onyx, slate, limestone, travertine, marble and granite flooring. Our stone refinishing contractors can help recapture the original beauty of your stone, concrete and tile surfaces. Our skilled flooring contractors pay attention to every detail while also protecting your home while were working.
The stone and tile flooring restoration and refinishing process includes:
Tile cleaning
Tile stripping
Tile sanding
Tile honing and grinding
Tile polishing
Tile Sealing
Once the tile is cleaning, stripped and sanded, we can then begin the honing/grinding. The next phase is polishing your tile. The final phase is sealing your stone and is the most important part of the floor sealing process. Stone tile floor refinishing and restoration can help:
Remove minor or deep scratches,
Remove old finishes or chemical buildup,
Repair grout and any cracks,
Removes discoloration of tile,
Fixes chips, pit holes, and pockmarks,
Replaces any damaged or broken tiles.
We provide natural stone restoration, travertine restoration, saltillo restoration, Mexican tile restoration and more.
NATURAL STONE TILE FLOORING
Stone tiles are an excellent, durable option. Varieties of stone tile flooring we install are Sandstone, Quartzite, Onyx, Limestone, Slate, Travertine, Marble and Granite stone tiles. When choosing stone tiles, make sure and consider your overall design and space when making your decision. Also, stone tiles aren't just for your bathroom and kitchen but also work great throughout your entire home including the living room, dining room, etc. At Urban Customs, you will find that our styles of stone flooring can be adapted for any room. You'll love the look of your new tile flooring and it will stand the test of time. We recommend that before the completion of the installation, you do a walk thru of the project with the chief installer. This will give enough opportunity to ask the questions you have and finalize any details. If you are sensitive to odors and dust, make sure to ventilate your home for 48 – 72 hours after installation.
STONE FLOOR RESTORATION, REFINISHING & REPAIR
We provide installation, repair, restoration and refinishing for the following types of Natural stone tile flooring including the following!
TRAVERTINE
SLATE
SOAPSTONE
SANDSTONE
TERRAZZO
SALTILLO
PORCELAIN
CERAMIC
MEXICAN
We can install tile on your shower walls or pan or around your bathtub to give your bathroom a unique and beautiful appearance. Installing new tile in your shower is a great way to increase its appearance while also making it easier to clean. Renovating your shower is easy and affordable with Urban Customs.
STONE TILE FLOORING FAQ'S
What Is Engineered Tile Flooring?
Engineered tile flooring is a composite flooring material made out of limestone in the core which provides its durability and strength. That core is also combined with vinyl to add protection, warmth, and flexibility. Engineered tile flooring has the look of real natural stone but with a cheaper cost, more comfort and versatility.
What Is Luxury Vinyl Tile Flooring?
Luxury vinyl tile (LVT) is a type of peel-and-stick flooring that is more durable than standard vinyl tile. LVT is waterproof, wear resistant, scratch resistant and stain resistant. You can install luxury vinyl tile in almost any room of your home including, kitchens, playrooms, bathrooms, mudrooms, utility areas and more. Vinyl tile can be installed in the basement, first and second floor.
What Is Terrazzo Tile Flooring?
Terrazzo tile flooring is a type of natural stone flooring where the material is made by exposing marble chips near the surface of the concrete and then polishing the tile until smooth. It can be refinished indefinitely and is a long-lasting flooring option.
How Much Does Tile Floor Installation Cost In Phoenix?
According to HomeWyse, the average cost to install a tile floor is about $13.67 per sq ft. Costs ranged from $10.81 to $16.53 per sq ft in 2018. The average cost to tile a floor that is 120 sq ft is about $1,640. Learn more about tile installation costs in Phoenix.
Stone Tile Flooring Installation & Restoration Quotes In Phoenix
5 Star Review On Yelp: "I hired Urban Customs to install my new flooring and baseboards. I couldn't be more thrilled with the end result! The flooring is absolutely beautiful and the craftsmanship impeccable! These are great people to work with and offer competitive pricing. Highly recommended!" Mary Y.
Want to receive a stone flooring estimate from one of our expert stone flooring contractors? Give us a call today at 480-747-2516. We can help with natural tile flooring installation, repair, restoration or refinishing in Phoenix, Glendale, Peoria, Surprise or anywhere else
LET URBAN CUSTOMS TAKE CARE OF ALL YOUR FLOORING NEEDS!